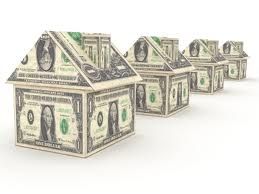 From the perspective of the buyer—especially an investment buyer—it's important to have all available information about an asset in order to make the maximum yield from each invested dollar. In order to accomplish this, they would need market efficiency in strong form (Clauretie & Sirmans, 2010, p. 40).
Obviously, from the point of the seller this would not be a good thing, because the more information a buyer has about a sellers situation, the more likely they are to create "excess returns" (Clauretie & Sirmans, 2010, p. 40). This would be a compromise to the sellers' position in the deal. As a neutral facilitator; a broker is not legally free to fully support either side because the information provided to one side could be detrimental to the other.
When buyer and seller have their own representation, a true meeting of the minds can occur–each side fully represented and supported without reservation. In the legal profession, attorneys are not allowed to create conflicts of interest. By law, they have to check for them before taking on a new client. In real estate, dual agency is a conflict of interest. This is why most states require their brokers–in dual agency situations–to get permission first, and then stay neutral throughout the transaction.
Ref:
Sirmans, T. M. (2010). Real Estate Finance: Theory & Practice (6 ed.). Cengage Learning.